About Jamshedpur
Jamshedpur is the largest urban conglomeration in the state of Jharkhand (formerly in the state of Bihar) .Jamshedpur is the first well-planned industrial city of India, founded by the late Jamshedji Nusserwanji Tata .Jamshedpur is situated on the Chota Nagpur Plateau in the East Singhbhum District of Jharkhand. Previously
Visiting places of Jamshedpur
Jubilee park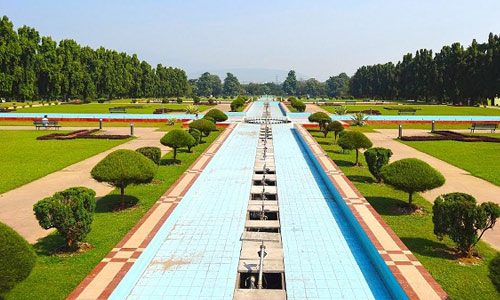 Jubilee Park is a park located in the city of Jamshedpur in India. It is a popular destination for all those who wish to have an outdoor picnic, enjoy some outdoor activities and games or even just to have a relaxing day out with friends and family. Popular amongst joggers and cyclists, it is a gigantic park, recreation centre, fountains and a zoo, amongst other attractions.

Russi Modi Centre for Excellence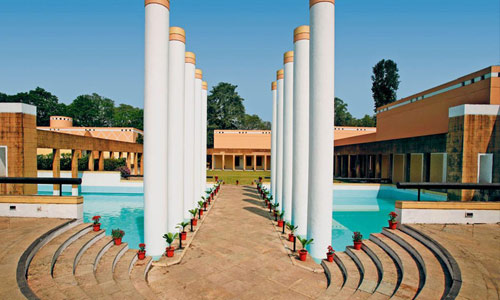 This is one of the superb excursions in Jamshedpur, nestled in the close proximity with the Jubilee Park in the urban of Jamshedpur. Russi Modi Centre of Excellence has a multifaceted surrounding with many specialized associations.

Surya Mandir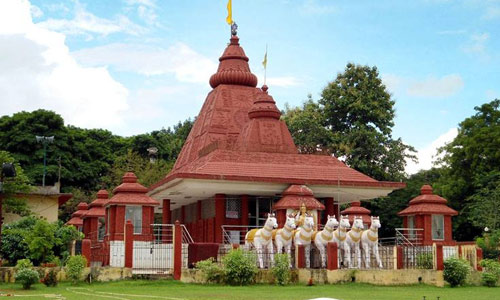 Another new of Jamshedpur, The Sun Temple located in Sidhgora is a major tourist attraction. There are lots of things to do around here- pray, play, eat, relax. Two ponds constructed along the temple might be man-made, but there's something real in the spirituality they evoke. The temple dedicated to God of Sun, Surya Devta. The park and the premises are very well maintained.

Dimna Lake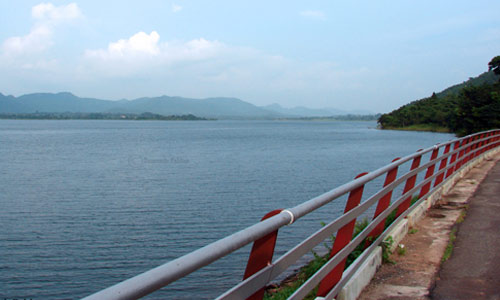 Situated 13 Kms away (hardly an hour long drive) from the main city, Dimna Lake is a man-made lake constructed by Tata Steel to fulfill the water requirements of the citizens. It is a different kind of experience to see vast area of blue surrounded by mountains on all sides. It is an ideal tourist place to go with anyone. Just make sure you come back before dark.

Dalma Wildlife Sanctuary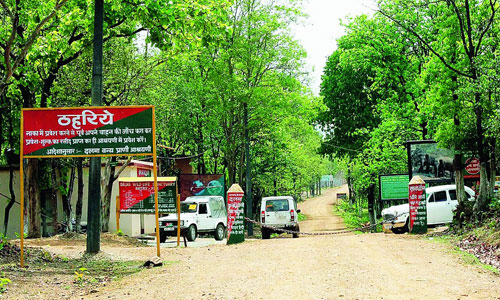 Dalma Wildlife Sanctuary is situated around the Dalma Hills. Dalma Wildlife Sanctuary is a much larger area starting from Chandil to 40 km east. The Sacntuary on paper is spread around in 195 km2. The forest cover is denuded up to 90%.

Tata Steel Zoological Park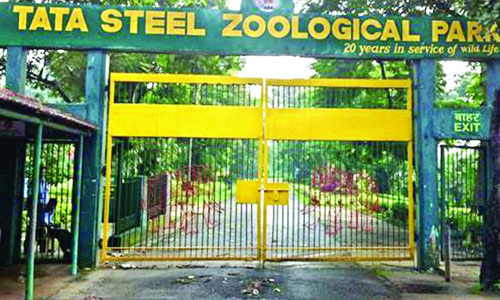 Tata Steel Zoological Park is situated in the corner most area of Jubilee Park. This zoo is known for its Safari Park, which enables tourists to drive through the wooden area, where animals roam freely

Hudco Lake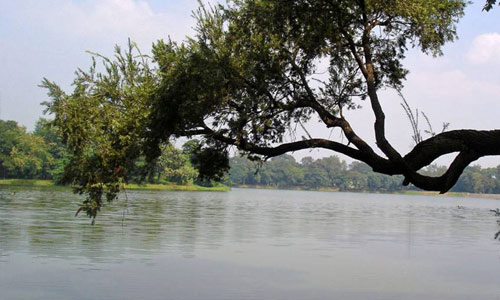 Hudco Lake is easily accessible from the main city, as it is located in the middle of Telco Colony. This famous lake is surrounded by green fields and hill ranges that attract tourists. The industrially developed city of Jamshedpur is popular for its Sumant Mulgaonkar Park, which is situated just next to the Hudco Lake.

Tribal Culture Centre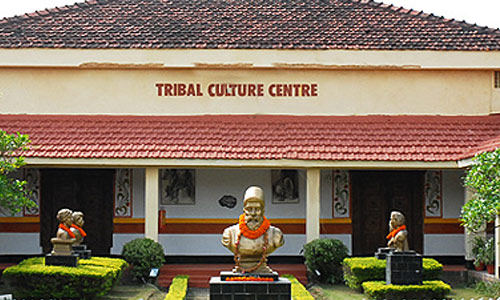 Established in 1990, Tribal Culture Centre aims to preserve and promote indigenous art and culture of Jharkhand. It is located at Jamshedpur, which is 140 km from Ranchi. The center organizes vocational training, tribal festivals and cultural programs in Jamshedpur and other places.
 
Bhuvaneshwari Temple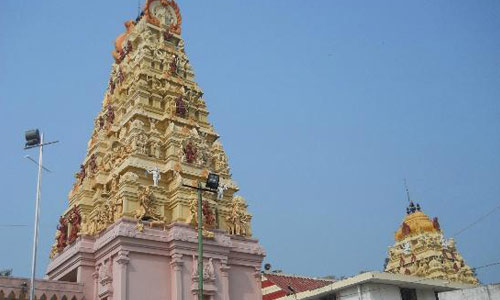 The Bhuvaneshwari Temple is located at Bhuvangiri hills at a height 360ft above sea level. This Temple is based on South Indian architecture , has 36ft high Garbha Griham ( Sanctum Sanctorum ) and 64ft  five storeyed Rajgopuram. ( Main royal entrance ).

Parsee Fire Temple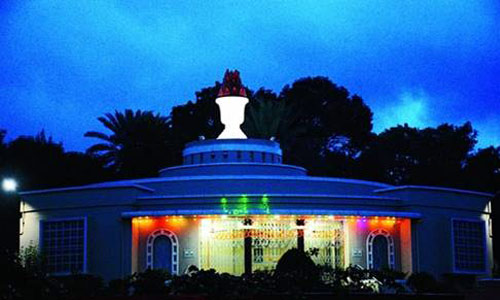 The Parsee Fire Temple is located at Straight Mile Rd, Northern Town, Jamshedpur. It is one of the most beautiful Parsee temple in the state of Jharkhand.

Dalma Hills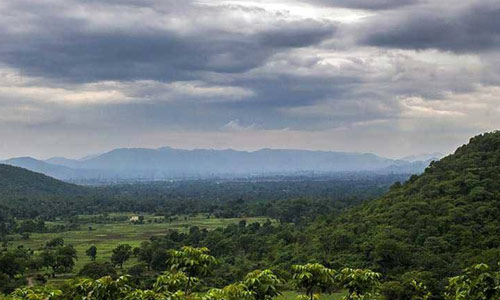 Dalma Hills provide the tourists with a breath taking view of the surrounding areas. The temple of Lord Shiva attracts several devotees who visit the religious shrine on days of special festive occasion to seek divine blessings and eternal happiness.

JRD Tata Sports Complex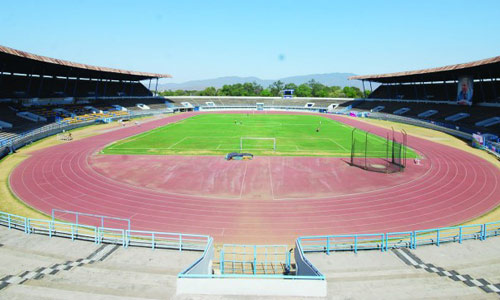 Situated in Northern Town in Jamshedpur, JRD TATA Sports Complex is the largest sports complex in the city with a capacity of around 24000 spectators. The compound is lately used for football and athletics mostly; however, it has facilities for archery, handball, martial arts, etc.

Jayanti Sarovar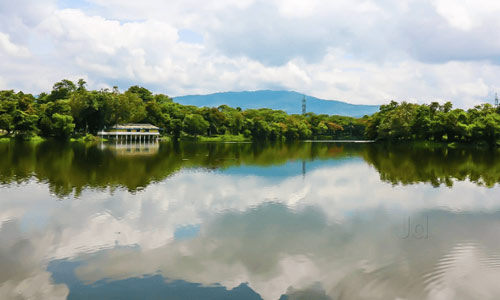 Jayanti Sarovar is a gorgeous lake in Jamshedpur city. Mostly used as a recreation spot, the lake mostly attracts tourists during winter months for rare and exotic birds migrate to the spot. Besides, the premises have an amusement park for kids replete with slides, skating rings etc.

Rankini Mandir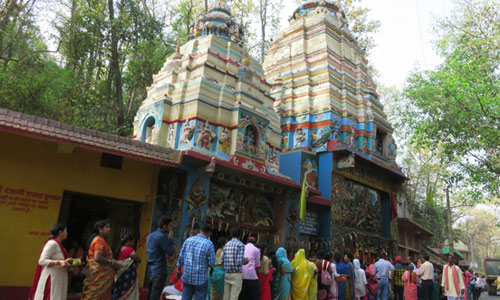 Rankini Mandir is situated in Jadugoda near Jamshedpur. Enshrined by Kali Mata, the temple is situated on a hillock. The temple believed to have been established on a rock in olden days and witnessed human sacrifices made to Goddess Kali which was ended by the British.

Keenan Stadium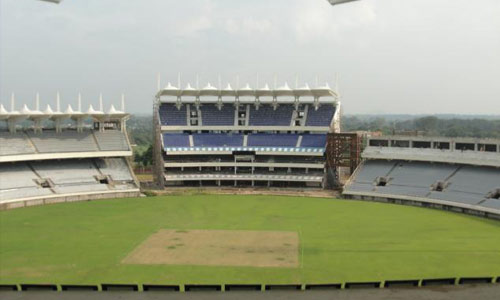 Keenan Stadium is an international cricket stadium situated in Northern Town in Jamshedpur. The stadium has hosted several international and national cricket matches since its inception in 1939. It also has facilities for football and archery. Besides, it is also shot in several Bollywood movies.

Sai Mandir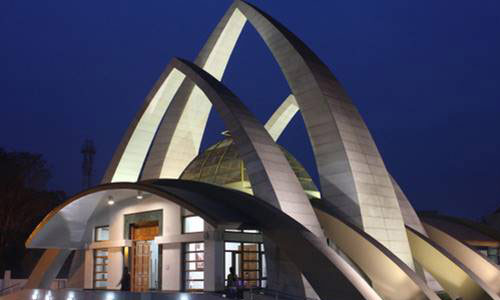 The Sri Sai Centre, built on 0.75 acre at a cost of around Rs 3 crore, is meant for all devotees of Shirdi Sai Baba, the legendary saint held as the incarnation of Krishna by some and a pir by others. A multi-religion 13-member managing committee — Shirdi Sai Baba has always attracted devotees of all affiliations — is looking after the centre

P&M Hi-Tech City Centre Mall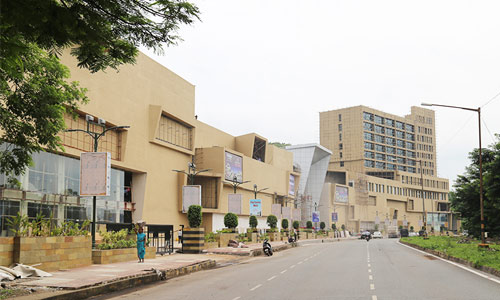 P&M Hi-Tech City Centre Mall in the city of Jamshedpur, Jharkhand, is the one of the largest shopping malls in eastern India.